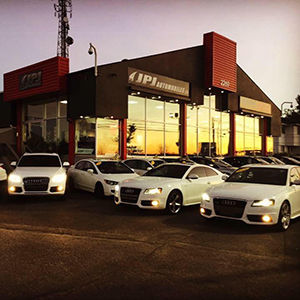 Hello and welcome to JPJ Automobiles' website. We are the preferred dealer for the purchase of pre-owned vehicles in Carignan, in the Montérégie region, near Chambly on Montreal's south shore. Our all new website will help you quickly and easily locate a quality pre-owned vehicle at industry leading market prices.
Thanks to our rich and diversified inventory, comprised of a wide selection of vehicles of all different models and types, we are confident that we'll be able to help you find the ideal sedan, compact, sub-compact, SUV, mini-van or truck for your needs and budget. JPJ Automobiles makes available all of our auto-related professional experience.
This experience, which was acquired over many years, now benefits our many clients who have been able to rely on our expert council to make informed purchase decisions. JPJ Automobiles also offers quick and easy financing solutions that are adapted to your particular credit profile. We offer attractive interest rates for the majority of the vehicles in our inventory.
In addition, once your credit application has been approved, we'll proceed with the quick delivery of your vehicle, without any undo delays. With our flexible and attractive financing terms, buying a quality vehicle has never been more affordable! Don't hesitate to contact us to learn more about our incredible financing offers. A JPJ Automobiles sales consultant will be very happy to get in touch with you to quickly explain your options. The JPJ Automobiles Team
Contact Us